Meet the Owner
Get To Know Josh Witt
At age 27, Josh Witt owned three NAPA Auto Parts stores served by NAPA Ft. Wayne, including the largest Top Store in the country. Josh's roots in the automotive industry run deep. In fact, they go all the way back to the 1930s when his great-great-grandfather Arthur Witt worked as a Sales Manager for Champion Spark Plug.
His great-grandfather Walter Witt went to work for Genuine Automotive Parts (GAP) and served as General Manager at NAPA Indianapolis in the 1960s.
He was followed by Dick Witt who bought the NAPA Auto Parts store in Warsaw, Indiana, in 1973. That was Josh's grandfather who let him help out in the store as a young boy dusting shelves and straightening up.
Dick Witt opened a second NAPA store in Syracuse, Indiana, in 1983, and a third in North Webster ten years later.
When Dick retired, his son Gary took over the business. Josh spent lots of time in the store over the years with his father and grandfather, taking on more responsibility as he got older.
In high school, he took part in a cooperative education program learning even more about NAPA store operation.
"I always wanted to be involved," he said. "If there was an owners meeting, I wanted to go. The more I increased my knowledge, the better operator I was able to become. I was always learning.
Joining the family business was always in the back of my mind," he said. "When I graduated from college I was ready to devote my time and energy to the stores."
When I have an option to grow and am able to take advantage of it, I'll do it. My goal is to expand to as many as 40 stores, possibly in multiple states. I believe it's attainable. I've got years of family experience to draw on. I believe, if you're not growing, you're slowing.
Josh Witt — Owner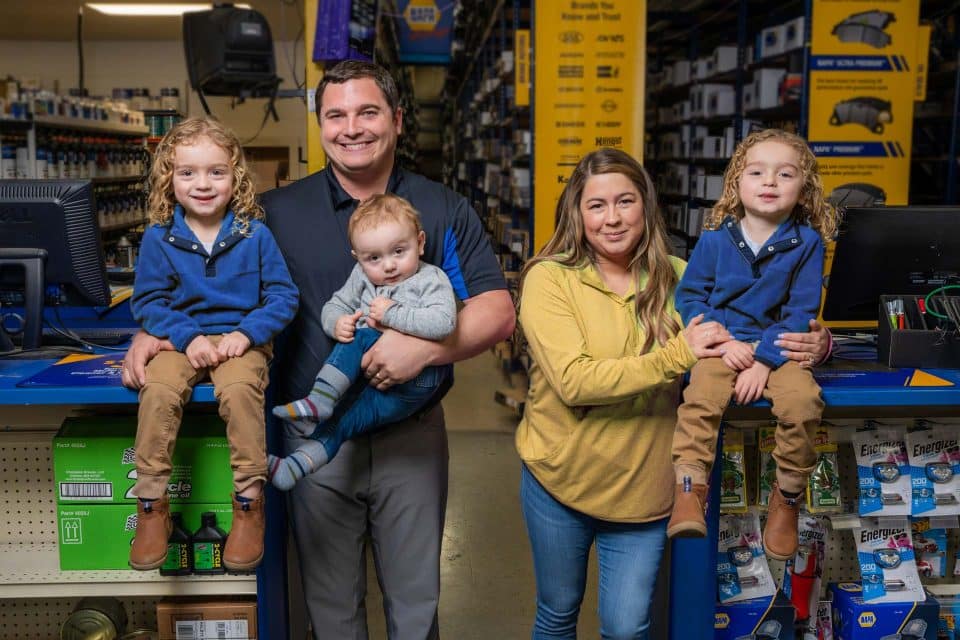 Learn More